LSAW Steel Pipe Specifications
LSAW Steel Pipe inAPI 5L PSL1/PSL2 Gr.A,Gr.B,X42,X46,X52,X56,X60,X65,X70
ASTM A53 ASTM 572 ASTM A252 AN/NZS 1163 AN/NZS 1074

We supply a complete offering of high quality LSAW Steel Pipe at low cost from mills in China.
►WANT A QUOTE? CLICK <HERE>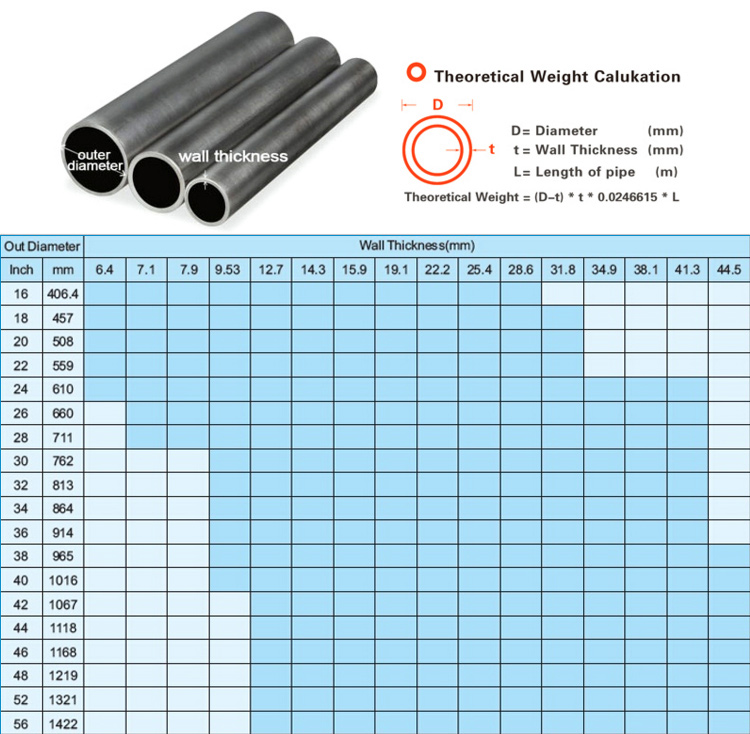 Quality Gurantee:
Double or triple marking of the pipes, internal marking and outside marking are ok for us.
Guaranteed straightness, guaranteed out of roundness tolerance,
Quality control system :WPS/ITP/regular check-ups on production
Quality Control Plan(QCP/ITP):
100% ultrasonic flaw detection for the material plate;
100% automatic on-line UT test after welding;
100% whole-length seam X-ray test;
100% inside weld line industrial TV test;
100% hydrostatic test;
100% automatic on-line seam UT test after hydrostatic test, expanding;
100% X-ray test and make X-ray film or picture record on pipe ends;
100% pipe appearance and plate appearance inspection,
All above tests are proceeded by quality control department.The purpose is to ensure our product to meet standard requirement and satisfy the users.
Packing & Delivery: