Introduction
What is a Studded Tube?
Studded tubes are a type of metal tubes. These tubes have studs welded onto the metal tube.
These studs are arranged in a specific formation throughout the length of the tube.
They are often used in boilers and refineries. As they increase the surface area for higher heat transfer they are used for reheating.
Features of a Studded Tube
It occupies less space and is, therefore, compact.

Highly durable.

Preferred over Finned tubes as they act as heat transfer systems.
Uses of Studded Tubes
Steel studded tubes are used instead of finned tubes for heat transfer in the petrochemical industry, generally in furnaces and boilers where the surface is exposed to a very corrosive environment and where very dirty gas streams require frequent or aggressive cleaning.

Specification
Base Tube O.D

Base Tube Thickness (mm)

Fin Height

Tube Length (Mtr)

(mm)

(mm)

38 mm ~219 mm

4.0 mm ~20 mm

6.0 mm ~ 38 mm

≤ 15Mtrs

Base Tube Material

Fin Material

Carbon Steel ,Alloy Steel ,Stainless Steel

Carbon Steel ,Alloy Steel ,
Tube O.D.:

25~273 (mm)

1"~10"(NPS)

Tube Wall Thk.:

3.5~28.6 (mm)

0.14"~1.1"

Tube Length:

≤25,000 (mm)

≤82 ft

Stud Dia.:

6~25.4 (mm)

0.23"~1"

Stud Height:

10~35 (mm)

0.4"~1.38"

Stud Pitch:

8~30 (mm)

0.3"~1.2"

Stud Shape:

Cylindrical, Elliptical, Lens type

Stud to tube surface angle:

Vertical or angular

Stud Material:

C.S. (most common grade is Q235B)

S.S. (most common grade are AISI 304, 316, 409, 410, 321,347 )

A.S.

Tube Material:

C.S. (most common grade is A106 Gr.B)

S.S. (most common grade are TP304, 316, 321, 347 )

A.S.(most common grade are T/P5,9,11,22,91 )

* This table is used as a general guide to our capabilities, please call us for any other customized cases.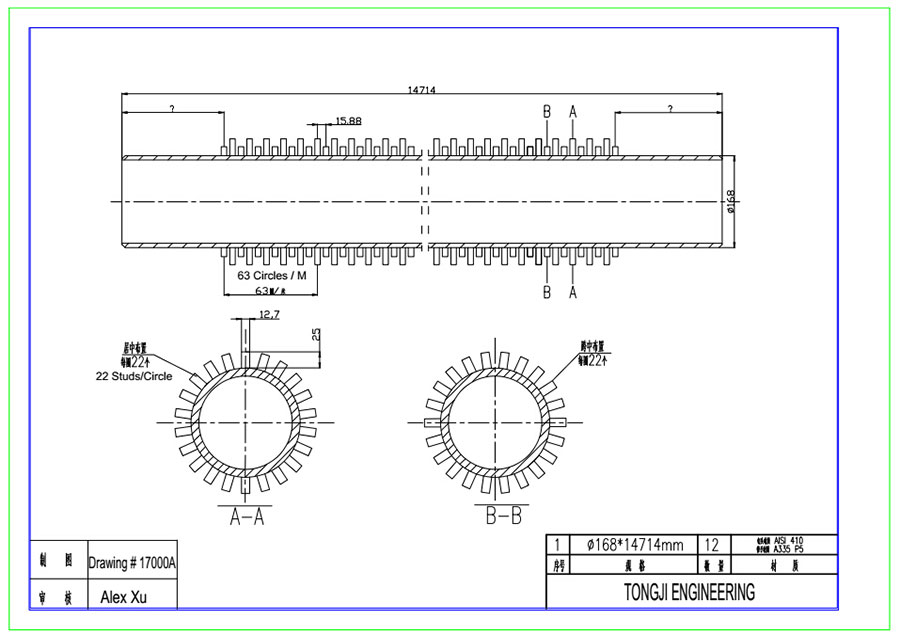 Technical parameter of Studded Tube
Technical Range

Tube OD(mm)

Tube Thickness(mm)

Tube Height(mm)

60-219

4-20

10-38

Material & Length Range

Tube

Stud

Tube Length(m)

A106GrB, A335 P5/P9 A204 TP304

CS ANSI 410, SS304 5%Cr-1/2Mo

1-15

Our factory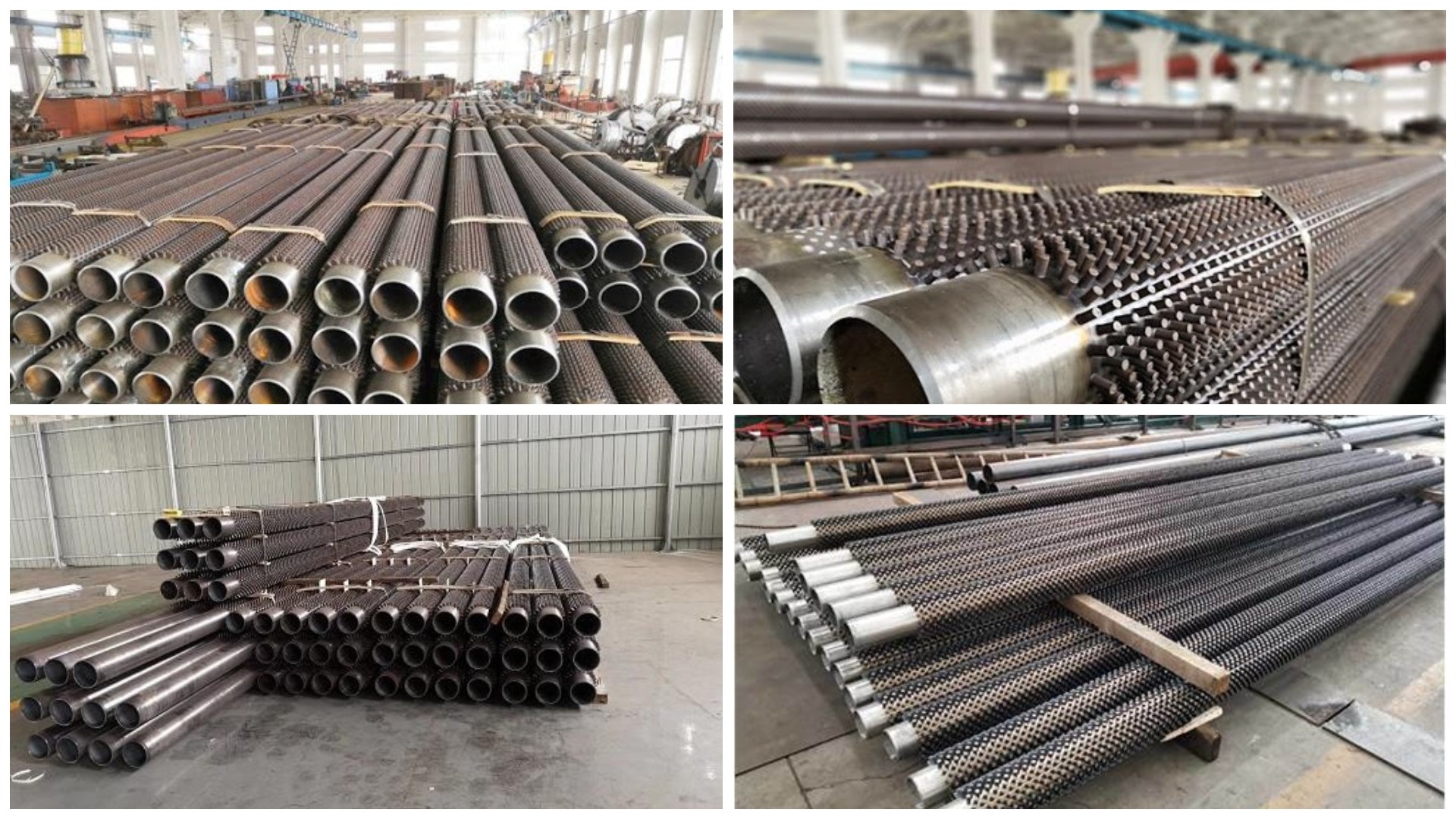 Packing

There are probably hundreds of different methods for packing a pipe, and most of them have merit, but there are two principles that are vital for any method to work prevent rusting and Sea transportation security.Our packing can meet any needs of the customers.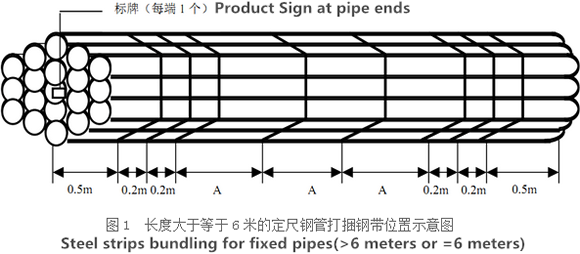 w
Plastic caps plugged at the two sides of pipe ends
Should be avoided by the steel strapping and transport damage
Bundled signs should be uniform and consistent
The same bundle(batch) of steel pipe should be came from the same furnace.
The steel pipe has the same furnace number, the same steel grade, the same specifications.

Manufacture Process
When an electric current is passed at the contact point of the studs and the tube, this, in turn, provides resistance.
The resistance causes heat to be producedwhich is then used for welding.
Maximum heat is generated at the interface of the tube and the studs due to maximum resistance.
No external heat source is used to weld the studs and tubes together.
The pressure is used to forge the two together instead.
Hence, they are extremely useful in the process that works under high temperature and pressure.