Introduction
Boiler tubes are seamless tubes and are made of either carbon steel or alloy steel. They are widely used in steam boilers, for power generation,
in fossil fuel plants, industrial processing plants, electric power plants, etc. Boiler tubes can either be medium- pressure boiler pipe or high-pressure boiler pipe.

Types of boiler tube

ASTM A179 Boiler Steel Pipes/Tubes ASTM A192 Boiler Seamless Steel Pipes

High Pressure Boiler Steel Pipes Low Pressure Boiler Steel Tubes

Manufacturing methods
The manufacturing method of medium and high pressure boiler steel pipe is same with the seamless steel pipe, but there are some key manufacturing processes shall be note
Fine drawing, surface bright, hot rolling, cold drawn, heat expansion
Application:It Is Mainly Used To Make High-Quality Alloy Steel Boiler Pipe , superheated pipelines, steam pipeline, boiling water tube,Heat Exchanged Pipe, High Pressure Steam Pipe For Petroleum And Chemical Industry
Main Grade:Grade Of High-Quality Alloy Pipe :P1,P2,P5,P9,P11,P22,P91,P92 Etc
Standard: ASTM A192 ASTM A179 ASTM A209 ASTM A210;JIS G3461 JIS G3462 JIS3463 DIN17175 EN 10216-2 ;A213 T5,T9,T11,T22,T91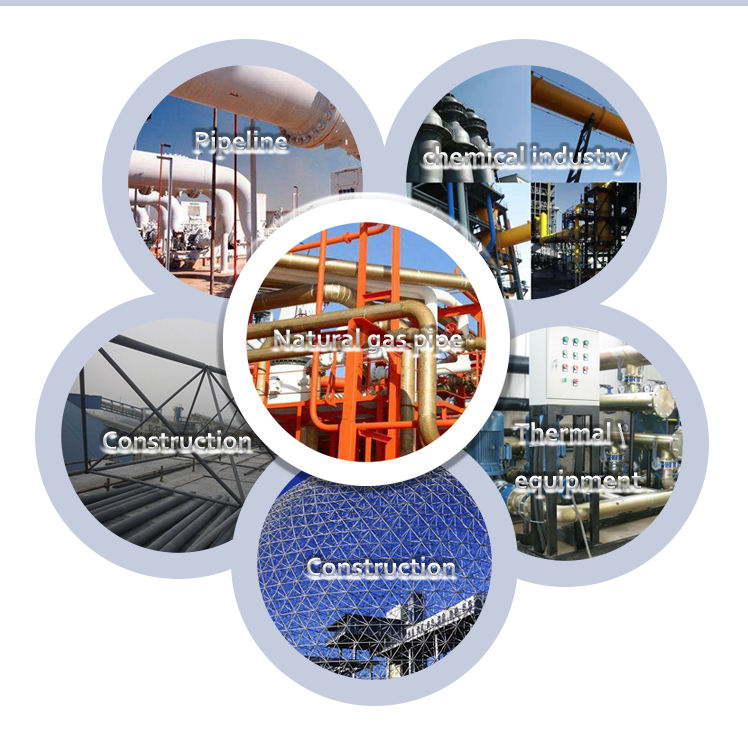 Specification
Size

Wall Thickness(mm)

O.D.(mm)

2

2.5

3

3.5

4

4.5

5

6

6.5-7

7.5-8

8.5-9

9.5-10

11

12

Φ25-Φ28

●

●

●

●

●

●

Φ32

●

●

●

●

●

●

Φ34-Φ36

●

●

●

●

●

●

Φ38

●

●

●

●

●

●

Φ40

●

●

●

●

●

Φ42

●

●

●

●

●

Φ45

●

●

●

●

●

●

Φ48-Φ60

●

●

●

●

●

●

●

Φ63.5

●

●

●

●

●

●

●

Φ68-Φ73

●

●

●

●

●

●

Φ76

●

●

●

●

●

●

●

●

●

●

Φ80

●

●

●

●

●

●

●

●

●

●

Φ83

●

●

●

●

●

●

●

●

●

●

Φ89

●

●

●

●

●

●

●

●

●

●

Φ95

●

●

●

●

●

●

●

●

●

●

Φ102

●

●

●

●

●

●

●

●

●

●

Φ108

●

●

●

●

●

●

●

●

●

●

Φ114

●

●

●

●

●

●

●

●

●

Φ121

●

●

●

●

●

●

●

●

●

Φ127

●

●

●

●

●

●

●

●

●

Heat treatment methods applied in the boiler pipes
Heat treatment is a method of changing the physical properties of high pressure boiler pipe by heating and cooling. Heat treatment can improve the microstructure of high pressure boiler pipe, so as to meet the required physical requirements. Toughness, hardness and wear resistance are obtained by heat treatment. In order to obtain these characteristics, it is necessary to adopt quenching, annealing, tempering and surface hardening.
Hardening, also called quenching, is that high pressure boiler pipe is heated evenly to the appropriate temperature, then quickly immerse in water or oil for rapid cooling, and cooling in the air or in the freezing zone. So that the high pressure boiler pipe can obtain the required hardness.
Tempering
High pressure boiler pipe will become brittle after hardening. And the stress caused by quenching can make the high pressure boiler pipe tapped and broken. The tempering method can be used to eliminate brittleness. Although the hardness of high pressure boiler pipe is lighter reduced, its the toughness can be increased to reduce the brittleness.
Annealing
Annealing is the method to eliminate the internal stress of high pressure boiler pipe. The annealing method is that the steel parts need to be heated to the critical temperature, then put in dry ash, lime, asbestos or closed in the furnace, then let it cooling slowly.
The basic method of rust removal
Cleaning
Using the solvent and emulsion to clean the surface of high pressure boiler pipe, so as to achieve the purpose of removing oil, grease, dust, lubricant and similar organic matter. But it cannot remove the dust, oxide skin, welding medicine and so on. So it is only as a supplementary method in the anti-corrosion production.
Tool
Tool rust removal mainly use wire brush and other tools to grind the surface of high pressure boiler pipe. It can remove loose or warping of the oxide skin, rust, welding slag and so on. Manual tool can reach SA2 level, power tool can reach SA3 level. If the iron oxide scale attached to the surface, it cannot reach the anchorage depth required by the anti-corrosion construction.
Acid cleaning
High pressure boiler pipe generally adopt chemical and electrolytic methods to do pickling treatment.
Spray rust removal
Spray rust removal cannot only remove rust, oxide and dirt completely, but also high pressure boiler pipe can achieve the required uniform roughness under the action of abrasive impact and friction force.
Spay rust removal cannot only expand the physical adsorption on the surface of high pressure boiler pipe, but also enhance the mechanical adhesion between the anti corrosion layer and the pipe surface. So spray rust removal is ideal method of rust removing for pipeline corrosion.

Test
The Steel Pipe Should Be Tested Hydraulically One By One. The Maximum Test Pressure Is 20 MPa. Under The Test Pressure, The Stabilization Time Should Be Not Less Than 10 S, And The Steel Pipe Should Not Leak.
After The User Agrees, The Hydraulic Test Can Be Replaced By Eddy Current Testing Or Magnetic Flux Leakage Testing.
Nondestructive Test:
Pipes That Require More Inspection Should Be Ultrasonically Inspected One By One. After The Negotiation Requires The Consent Of The Party And Is Specified In The Contract, Other Non-Destructive Testing Can Be Added.
Flattening Test:
Tubes With An Outer Diameter Greater Than 22 Mm Shall Be Subjected To A Flattening Test. No Visible Delamination, White Spots, Or Impurities Should Occur During The Entire Experiment.
Hardness Test:
For Pipe Of Grades P91, P92, P122, And P911, Brinell, Vickers, Or Rockwell Hardness Tests Shall Be Made On A Specimen From Each Lot
Bend Test:
For Pipe Whose Diameter Exceeds NPS 25 And Whose Diameter To Wall Thickness Ratio Is 7.0 Or Less Shall Be Subjected To The Bend Test Instead Of The Flattening Test. Other Pipe Whose Diameter Equals Or Exceeds NPS 10 May Be Given The Bend Test In Place Of The Flattening Test Subject To The Approval Of The Purchaser

Our factory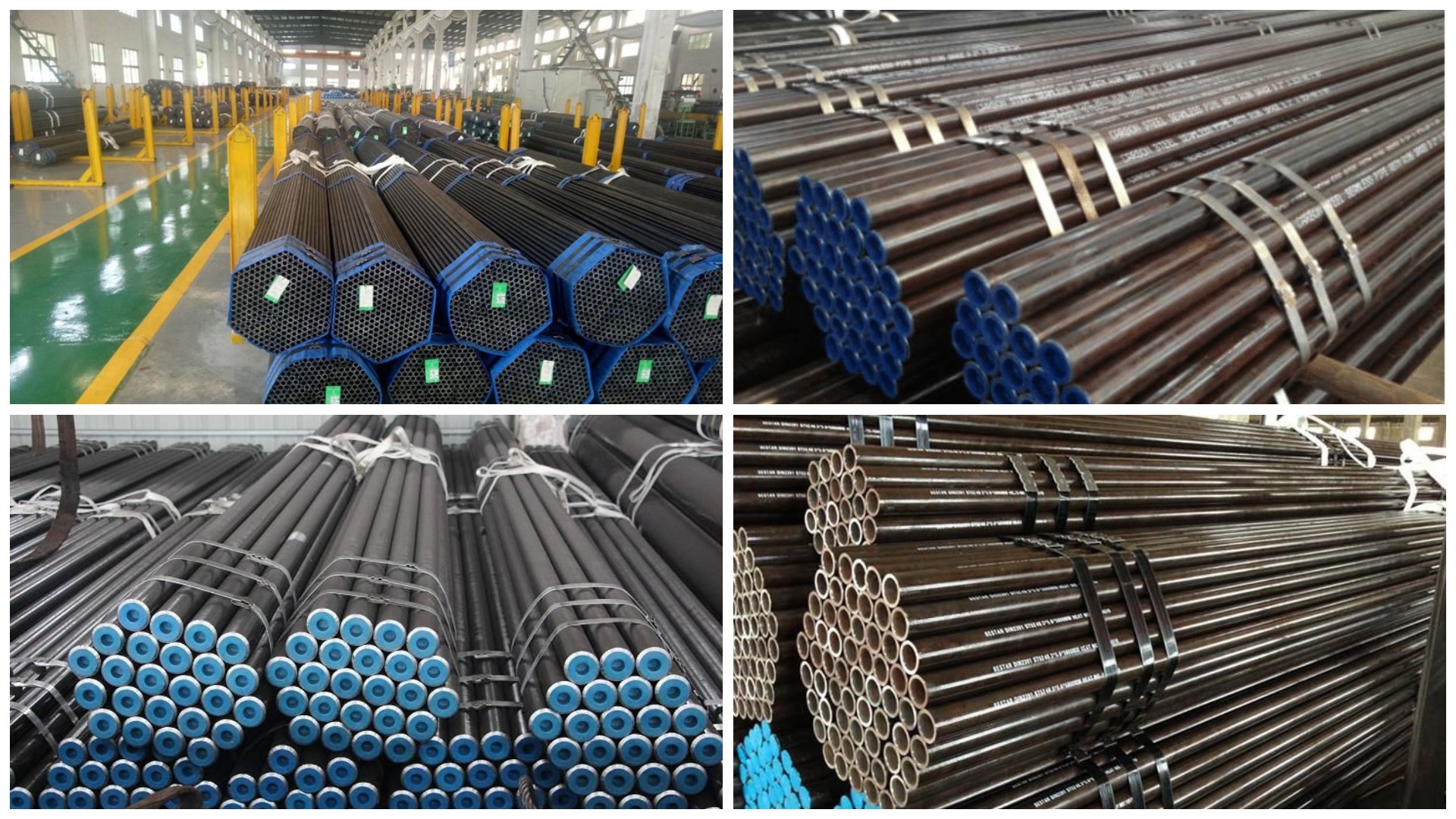 Packing
There are probably hundreds of different methods for packing a pipe, and most of them have merit, but there are two principles that are vital for any method to work prevent rusting and Sea transportation security.Our packing can meet any needs of the customers.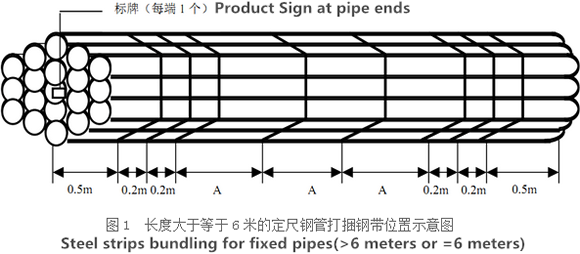 w
Plastic caps plugged at the two sides of pipe ends

Should be avoided by the steel strapping and transport damage

Bundled signs should be uniform and consistent

The same bundle(batch) of steel pipe should be came from the same furnace.

The steel pipe has the same furnace number, the same steel grade, the same specifications.